Domaine S.C. Guillard
Domaine Guillard is definitely under the radar. The owner, Michel does not own a computer. He does not have a cellar door and rarely opens his door, that is if you manage to find his winery. He has a fax machine but admits with a grin that he often does not put paper in it.
Tom found the domaine by accident in 1992 when he did his first vintage in Burgundy and we have been going back regularly since then. Sometimes we are lucky enough to find Michel in his cellar and have managed to buy some wine, sometime not.

After many years of buying his wines, we managed to convince Mr Guillard to let us import a few bottles in Australia.

The domaine was created by Michel's Grand-mother, Jeanne Lyonnet Born in 1882, she lived and worked in Gevrey as a maid. She married in 1909 but soon after her wedding, her new husband Auguste had to go to war. She worked hard and saved enough money to buy her first few vines in 1913. When Auguste nicknamed Henri IV came back from the war, he worked as a labourer for some big Gevrey Domaines.

In 1937 after much sacrifice, they bought their first piece of premier cru; Les Corbeaux.

In 1958 their only daughter and her husband André Guillard took over the domaine adding to the few vineyards already purchased. However, they still had to maintain a second job as labourers to sustain the family business.

Finally Michel and his sister Odette upon retirement of their parents took over in 1979.

Both generations added slowly to the estate, but Michel speaks with great admiration and devotion about his dedicated grandmother who has been able, by pure hard work and determination to be a landowner, in what would of been an unusual occurrence in those days, a house cleaner buying a vineyard in one of the most sought after village of Burgundy!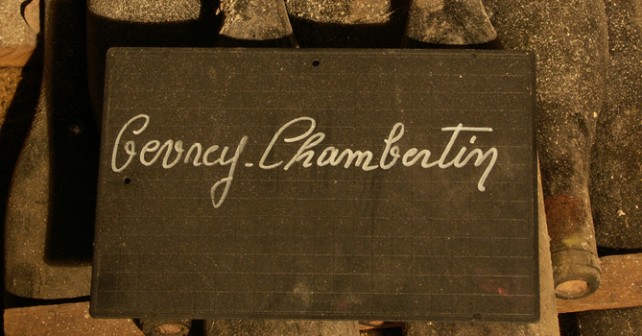 Domaine SC Guillard Bourgogne 2018 $52 SOLD OUT
Domaine SC Guillard Gevrey Chambertin Tom's Blend 2017 $69
Domaine SC Guillard Gevrey Chambertin Vieilles Vignes 'Réniard' 2017 $85
Domaine SC Guillard Gevrey Chambertin Vieilles Vignes 'Réniard' 2018 $85
Domaine SC Guillard Gevrey Chambertin Vieilles Vignes 'Aux Corvées' 2017 $95
Domaine SC Guillard Gevrey Chambertin Vieilles Vignes 'Aux Corvées' 2018 $95
Domaine SC Guillard Gevrey Chambertin 1er Cru Les Corbeaux 2018 $130 SOLD OUT
Domaine SC Guillard Gevrey Chambertin 1er Cru Poissenot 2018 $130 SOLD OUT

Domaine SC Guillard Gevrey Chambertin 1er Cru Lavaux St Jacques 2018 $145 SOLD OUT